Special design elements used in this school:

Enclosed trash cans - just like at McDonalds™ - no more spilled trash on the floor.
Sparkling Glitter metal flake finish on the booth backs and chair seats.
Vibrant colors on wall artwork and graphics makes a bold statement in the room.
A tree in the middle of the room becomes a colorful centerpiece.
Before & After:


Whaley Middle,

Compton, CA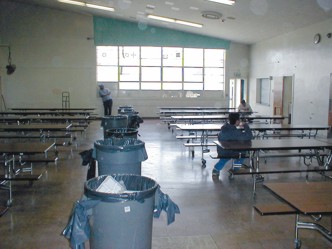 Before: The standard long institutional tables with open trash cans in a room with bare white walls. The large, filled trash cans are not very appetizing.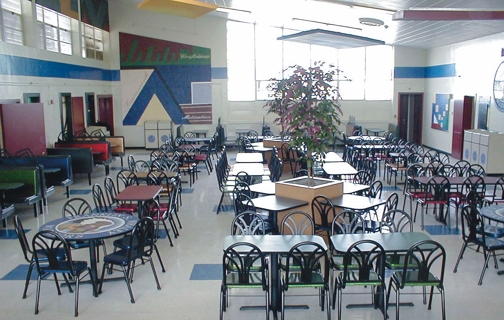 After: Bright, bold colors on the wall artwork and sparkling glitter finish on the seat backs makes this room glisten! Check out the colorful tree in the center of the room in a huge movable planter. Also – tabletops with inlaid mascot logos.