Special design elements used in this school:

Combination of booths and pedestal tables
Specially created graphic tabletops for the school theme.
Large art murals with animal themes for the school mascot.
Half-walls with glass blocks and colorful green leafy foliage art.

We received a wonderful testimonial from the Turlock High School Food Services!
South Intermediate,
Broken Arrow, OK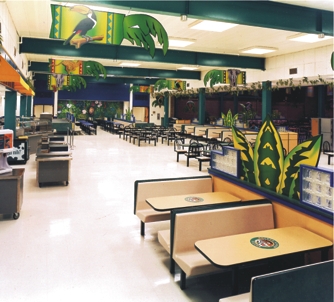 This huge room has a jungle theme with hanging vines, large colorful animal art pieces, and divider walls with glass block décor.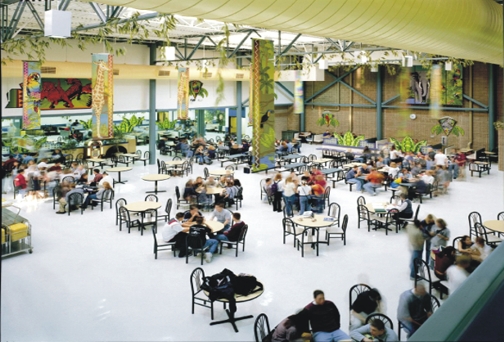 This is a big room with a lot of colorful art pieces and décor items to grab student attention. Green vines and tall banners help bring the high ceiling down and remove the cavernous look of the room.