Special design elements used in this school:

Metal tiger head school mascot logo artwork on walls.
Curved metal ceiling artwork décor piece.
Half-wall dividers with glass block décor.
Movable pedestal tables with school mascot logo tabletops.
Enclosed trash units.
Before & After:


Patterson High,

Patterson, CA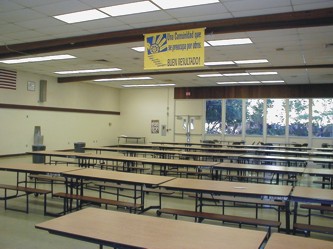 Before: All in all, not a bad cafeteria. Very clean and neat — but not a very inspired or inviting area for the students.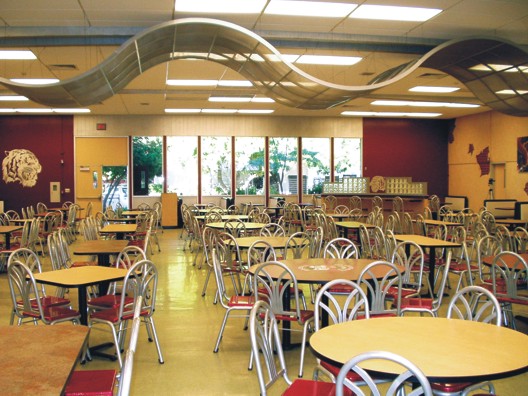 After: The Tiger Roars! With "S"-curved ceiling décor and brightly painted walls, the room is attractive. Now it is filled with middle school students - the toughest audience to please.