Special design elements used in this school:

Enclosed trash cans - just like at McDonalds™ - no more spilled trash on the floor.
Sparkling Glitter metal flake finish on the booth backs and chair seats.
School logos inlaid into the tabletops to personalize the dining room for the students.
Academic aphorism artwork on the walls challenges students to excel.
Before & After:
Pasadena High,
Pasadena, CA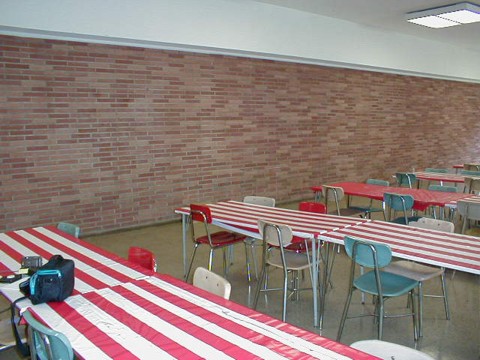 Before: Not even the "Little old lady from Pasadena" would want to eat in this drab cafeteria!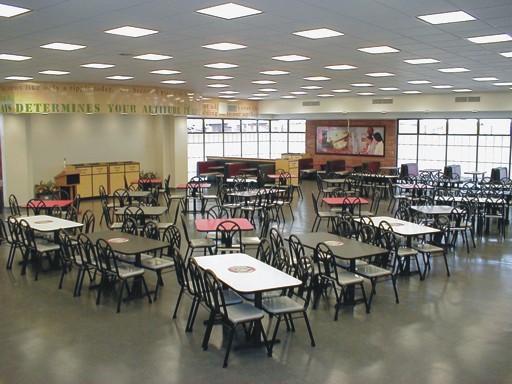 After: Now the Bulldog barks! The room is transformed into a beautiful dining area, and there is academic aphorism artwork around the wall soffits. Note the school mascot logo inlaid in the tabletops for school spirit.