Special design elements used in this school:

A pirate theme with school mascot tabletop logos.
Seating units with attached swivel seats - just like in McDonalds™.
A beached pirate ship with crows nest holding 2 TVs.
A jukebox with music selected by the students.
Before & After:
Pacific High,
San Bernardino, CA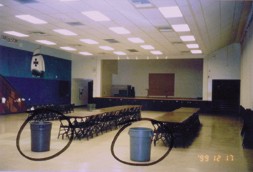 Before: Would you ever want to eat in a room that is as drab and unappetizing as this? Well, neither did the students!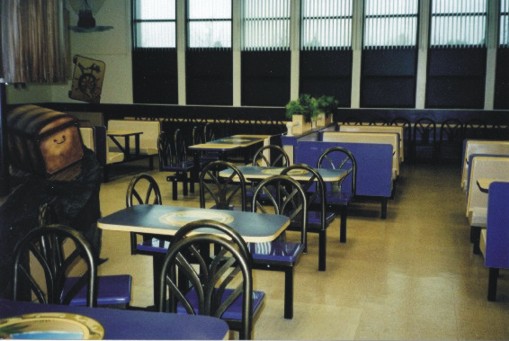 After: Bright purple and gold school colors throughout the room. A nautical pirate theme with a beached pirate ship in the middle of the room has two televisions to show school news and sports highlights. A treasure chest holds all the TV and VCR controls.