Special design elements used in this school:

Enclosed trash cans - just like at McDonalds™ - no more spilled trash on the floor.
Sparkling Glitter metal flake finish on the booth backs and chair seats.
School logos inlaid into the tabletops to personalize the dining room for the students.
Large art pieces with sports themes all around the walls.
Huge ceiling hung banners with the mascot nickname.
Special metal ceiling hung art piece in grid pattern.
Before & After:


Montebello High,

Montebello, CA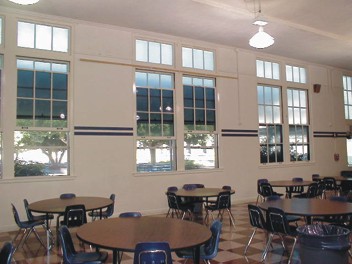 Before: Large round tables with bucket seat classroom chairs and open trashcans.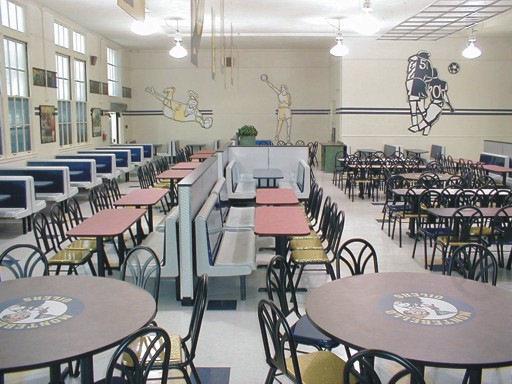 After: Large 8 feet wide by 8 feet tall hand-painted sports art pieces proudly proclaim their school spirit. The room now has colorful booths and divider half-walls to make the room attractive.