Special design elements used in this school:

Enclosed trash cans - just like at McDonalds™ - no more spilled trash on the floor.
Sparkling Glitter metal flake finish on the booth backs and chair seats.
Vibrant colors on wall artwork and graphics makes a bold statement in the room.
School logos inlaid into the tabletops to personalize the dining room for the students.
Memorabilia boxes filled with sentimental items of sports, academics, cheerleaders, and school clubs.

We received a wonderful testimonial from the Marysville Unified School District!
Before & After:
Lindhurst High,
Marysville, CA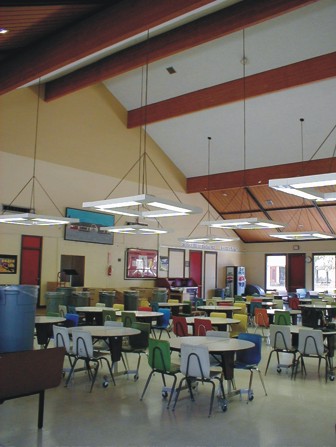 Before: This is basically a nice room. It is clean and pretty attractive - but with very outdated colors on the furniture. Not a very high student turnout to use the cafeteria.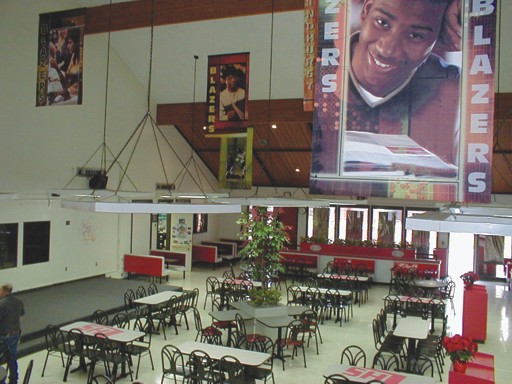 After: Now the cafeteria grabs student attention! The banners hanging from the ceiling have colorful academic themes, and there are four "Memorabilia Boxes" filled with items from various student groups. They love it as it reflects their school pride! In fact, students from the four groups sit near their box location.