Special design elements used in this school:

Enclosed trash cans - just like at McDonalds™ - no more spilled trash on the floor.
Sparkling Glitter metal flake finish on the booth backs and chair seats.
Inspirational artwork showing Caesar Chavez and the Rev. Dr. Martin Luther King, Jr. on a faux brick wall background.
Before & After:


Dominguez High,

Compton, CA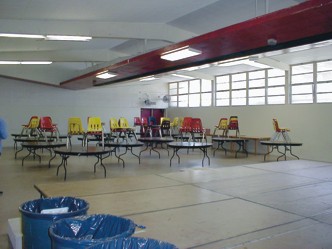 Before: Open trash cans in a room with only a few round tables and chairs. The walls had not been repainted in years and there were few students eating in the room. Also — how sanitary is it to stack the chairs on top of a clean tabletop?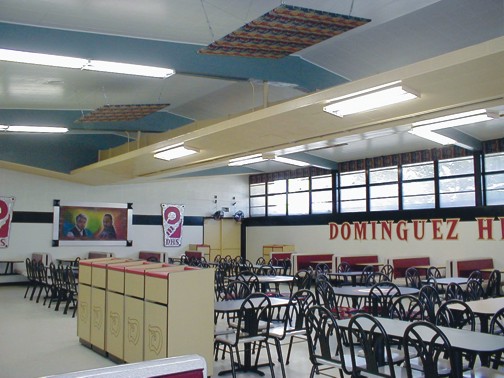 After: Furniture in school colors with inspirational artwork on the walls. The students chose furniture with school colors, enclosed trash units and inspirational artwork placed on colorful walls.