Special design elements used in this school:

Tabletops inlaid with wolf mascot logo.
Enclosed trash units just like McDonalds™.
Cluster seating units with swivel seats.
Booths with sparkle metalflake glitter finish.
Cypress Bay High,
Fort Lauderdale,
FL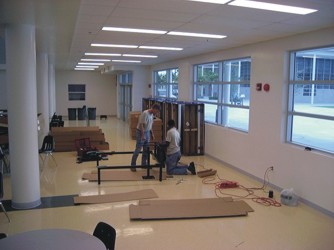 Before: This is a brand new high school and they wanted to create a food court look. Boy did it work!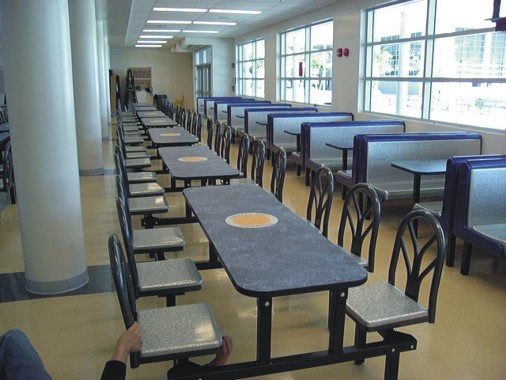 After: The kids enter the cafeteria, run to reserve these booths and cluster seating units, drop their book bags and then go to the serving line!