Special design elements used in this school:

Enclosed trash cans - just like at McDonalds™ - no more spilled trash on the floor.
Many seating styles – booths, cluster seating and individual tables and chairs.
"S"-curved ceiling décor pieces.
A colorful wall painting design to brighten up the room.
Before & After:


Cuellar Middle,

Weslaco, TX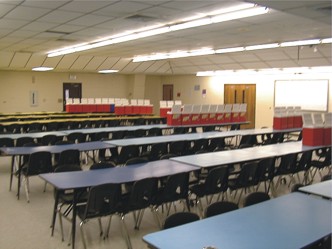 Before: Does this look like your cafeteria. Pretty dull and boring, with low student participation.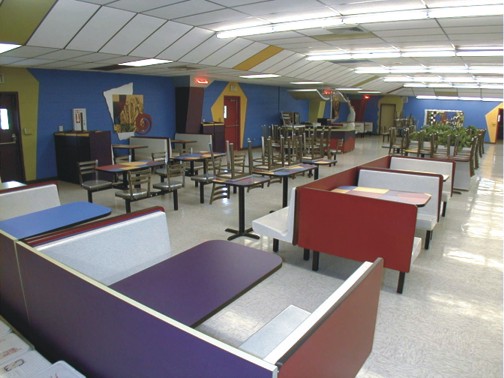 After: The room has a new paint scheme designed by our artists, with wall art and varied seating styles including booths, cluster seating and freestanding chairs with pedestal tables.