Special design elements used in this school:

Sparkling Glitter metal flake finish on the booth backs and chair seats.
Ceiling hung décor pieces in various shapes around the room.
Colorful graphic designs on tabletops to coordinate with the art on the walls.
Before & After:


Compton High,

Compton, CA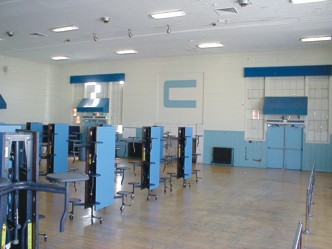 Before: This is a classic old building with wood floors — even a fireplace! But just boring long tables with stools and standard white walls.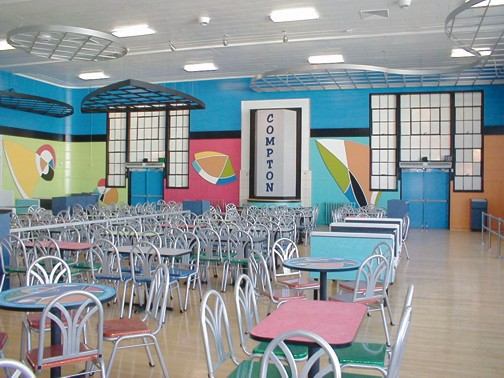 After: With a wall painting design, the room becomes vibrant with school colors and interesting art shapes. The solid wood floor sparkles and the colorful wall artwork catches the eye. Interesting ceiling hung décor pieces make the room look more inviting.