Special design elements used in this school:

Enclosed trash cans - just like at McDonalds™ - no more spilled trash on the floor.
Sparkling Glitter metal flake finish on the booth backs and chair seats.
School logos inlaid into the tabletops to personalize the dining room for the students.
Golden wavy ceiling décor pieces accentuate the high ceiling.
An "S"-shaped divider wall unit with seats and tables in the middle of the room.
Before & After:


Centennial High

, Compton, CA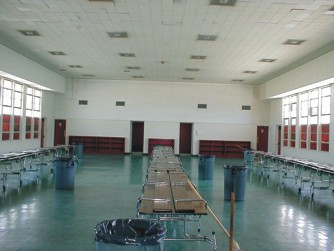 Before: This is a very typical cafeteria design – long folding tables in a long room with boring white walls.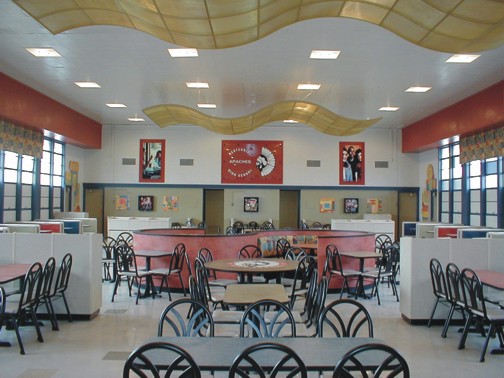 After: Golden ceiling décor pieces lower the high ceiling. Colorful booths with glitter metalflake school colors and enclosed trash units beautify the room. A large "S"-curved half-wall divider unit provides seating and a fast food restaurant look.