Special design elements used in this school:

3-dimensional western artwork on the walls and soffet areas.
Pedestal tables with "wild west" graphic tops.
An Old West hotel kiosk with 2 TVs to show school news and sports highlights.
Enclosed trash cans to eliminate those unsightly open garbage cans in the middle of the room.
Before & After:


Cajon High School,

San Bernardino, CA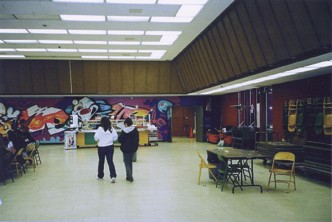 Before: This is a huge room, but very dull and unappealing. Very few students ever came into the room to eat.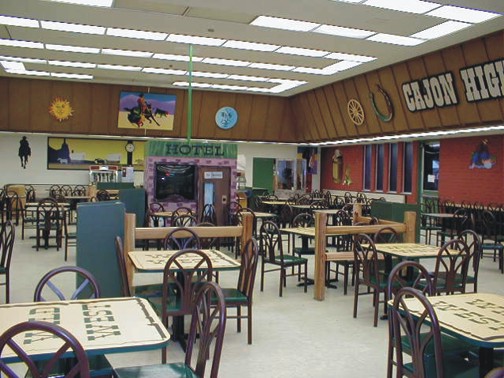 After: We created a western theme for the Cajon Cowboys – with a wooden stockade corral in the middle of the room and an old west hotel kiosk with two televisions to show school news and highlights of the previous week's sporting events.