Special design elements used in this school:

Sports theme graphic on walls and inlaid into booth tabletops.
Booths along the perimeter walls
Planter with colorful greenery in the center of the room.
Enclosed trash cans - just like at McDonalds™ - no more spilled trash on the floor.
Before & After:


Blair High,

Pasadena, CA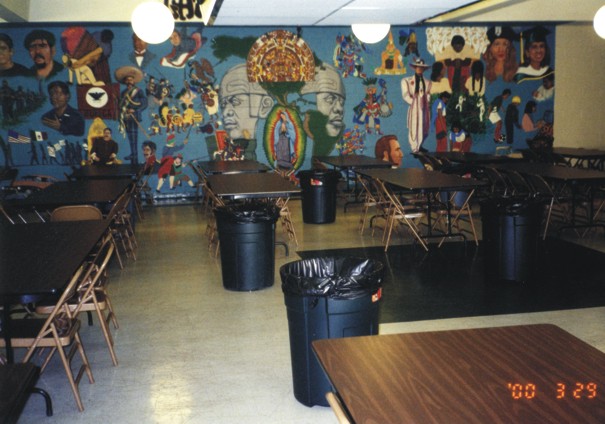 Before: While the mural is interesting and colorful, the table and steel folding chairs are dull, dull, DULL!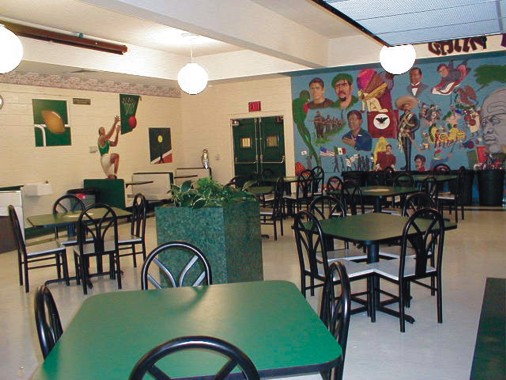 After: The school colors were used to create a lovely, attractive dining room. Note the movable planter in the middle of the room with leafy greenery.