Special design elements used in this school:

Wall of large frames to hold student artwork
Bee mascot logo on the window walls – highlighting "Bee nutritious"
Booths along the window walls with sparkle, metalflake glitter finish.
Nutrition food guide pyramids in the serving line with ethnic foods highlighted.
Before & After:


Belvedere Elementary,

West Palm Beach, FL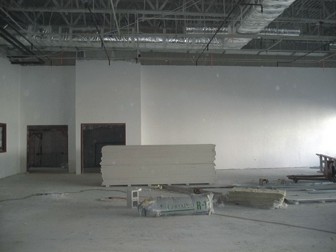 Before: A new school construction site — a great, large and open space for a cafeteria.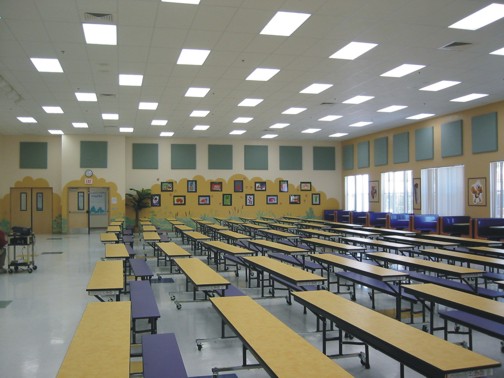 After: Using convertible bench mobile folding tables and a decorated wall with large frames to showcase artwork, the room is bright and inviting.